The Gawłowska Rehabilitation Centre in Wrocław – the physiotherapist you've been looking for.
The Elżbieta Gawłowska Rehabilitation Centre offers a range of professional, effective and comprehensive rehabilitation and physiotherapy services.  Our centre is a professional clinic, only employing specialists with extensive experience. We chose Wrocław as the location of our centre, as here we are able to utilize equipment of the highest quality. Treatment is always tailored to fit the individual needs of the patient. This means that every one of our physiotherapists can guarantee that you will receive services that are effective and of an excellent standard.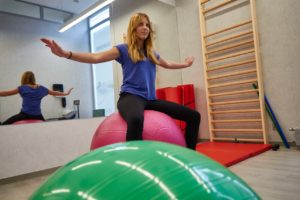 Physiotherapy and rehabilitation takes place in a relaxed and friendly atmosphere, which means that our patients feel comfortable and safe. We not only care about your health, but also your well-being. Wrocław, as well being the "meeting place" is also a place where you can discover good health. Each of our physiotherapists approaches our patients will complete professionalism. When benefiting from our services, you have the right to be informed about the methods and techniques we use, as well as the entire course of treatment.

Our physiotherapists and rehabilitation specialists will  be happy to answer any of your questions and dispel any doubts you may have.
Wroclaw can now boast of having a modern and friendly clinic, distinguishing itself with its level of professionalism, competitive prices and short waiting times. Additionally, our specialists – both physiotherapists and rehabilitation specialists , possess extensive knowledge and experience in their respective fields.
The development and acquisition of new competencies and skills is vital to us, as this means we are able to provide you with the very best treatment and care. We care about the well-being of our patients, starting with our preparation for your visit, because only a friendly atmosphere and the right attitude can guarantee quick and effective rehabilitation.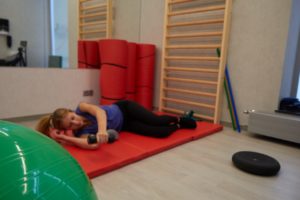 We encourage you to familiarize yourself with the range of services offered by the physiotherapists and rehabilitation specialists working at our Rehabilitation Centre. Among them you will find spinal rehabilitation, manual therapy, local cryotherapy and many other types of therapy. Our facility is located in central Wroclaw, on ul. Piłsudskiego 84A. Patients receiving treatment at our Rehabilitation Centre can be certain that they are in the qualified hands of the very best specialists so make an appointment and come and visit us.