Physiotherapists
A physiotherapist is a specialist who helps people who are sick or injured to improve their state of fitness. The aim of physiotherapy is also to counteract pain. In their work physiotherapists use many different kinds of specialized equipment and tools such as balls, tape, mattresses and ladders. A great physiotherapist who is experienced will have an individual approach for each patient, and the methods and techniques of physiotherapy are adapted to the patient's needs and abilities.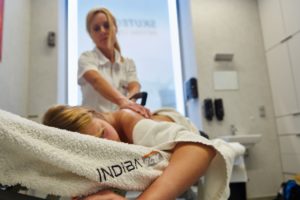 Classical massage and physiotherapy, which are the mainstay of treatment and rehabilitation, are supplemented by our experts with treatments utilizing physical stimuli (eg. Heat, cold, light). Massage has a supplementary role, with physiotherapy being the basis of treatment. This course of treatment often provides better results than conventional treatment, and the rehabilitation period of patients is shorter.
The Elizabeth Gawłowska  Rehabilitation Centre only employs experienced, professional and certified physiotherapists who are highly competent and possess  appropriate knowledge in the field of physiotherapy. As a result, our patients enjoy treatment at the highest level and can be confident of their safety and treatment outcomes. Only a reliable, and proven physiotherapist is able to properly take care of your health, so if you are looking for the very best medical care we invite you to make use of the services offered at our rehabilitation centre in Wroclaw.
What does treatment with our physiotherapists look like in practice? Typically, patients attend regular sessions, at which appropriately selected exercises are performed.  Each exercise program is tailored individually after the course of therapy is decided upon at an initial appointment.  During the course of therapy the physiotherapist helps patients with the proper execution of exercises and tracks their progress.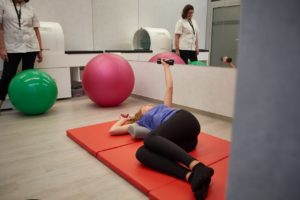 Massage and additional physiotherapeutic treatments ensure that the rehabilitation is comprehensive, and that the patient recovers faster, not only enjoying a full state of fitness but also a sense of well-being.
The satisfaction and well-being of our patients are vital components of successful rehabilitation. We try to make each massage, each visit and each treatment an enjoyable experience, and you won't have to wait long to feel the effects of our work. If you are looking for an outstanding, professional physiotherapist with extensive experience, we invite you to take advantage of the attractive services our clinic has to offer.